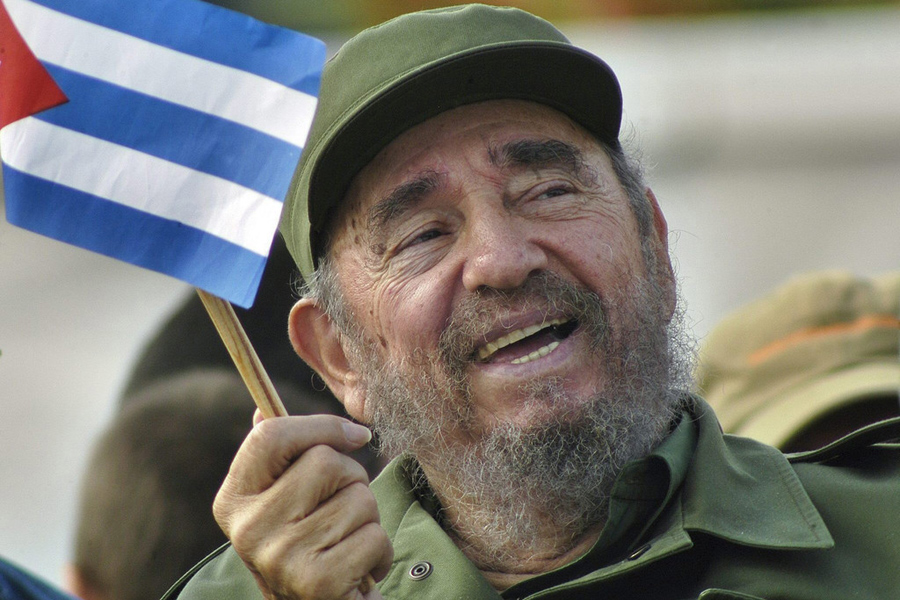 By Zhang Xingjian | chinadaily.com.cn | 2016-11-28 — When we talk about Fidel Castro, you may consider him a legendary politician, a tough nationalist or a close friend of the Chinese.
However, one thing we can agree on is that he was a stylish "green" leader, with his distinctive curly whiskers, a green army uniform, green hat and a cigar, always.
Wherever he was, he was more often than not dressed in that way, a style that seemed to let everyone know he is Fidel Castro, not someone else.
Some people once suggested that his dress sense had a close link with years of armed revolutionary struggling, but he denied that.
"Wearing a suit of green army uniform can save lots of troubles for me. All I have to do is to pick up a shirt and a pair of socks, which will also make me feel free," he was reported to have said.
Dealing with a host of problems every day, Castro also developed the habit of growing a beard in office.
"I can save at least 90 hours a year if I do not shave my whiskers, and I can take advantage of the time to do more things," Castro once said in an interview.
Green means a lot to the great leader, but that does not represent all.
As Cuba opened up to the outside world and the country began to involve itself in more diplomatic events, so did Fidel Castro.
On many significant occasions, Castro chose to wear western-style clothes.
"Tall and strong, Castro is a man of masculinity. And a western-style suit can perfectly show off his figure," Beijing designer Bai Xiaoyu said. After transferring his responsibilities to his brother Raúl Castro in 2006, Castro once again changed his dressing style. This time, he favored Sportswear.
His preference for sportswear put many sports brands in the spotlight. People often joked that Castro must have signed a deal with a sports brand to be their spokesman.
Actually, Castro was a sport-lover and fond of playing baseball. Therefore, it was not so surprised to see a sports-lover wearing sportswear from time to time.
According to him, he had undergone surgery at a senior age and wearing a tracksuit made him look healthier compared to the other options.
A United States Senator once said that: "Fidel Castro looks handsome and energetic in western-style suits. However, what makes him is still a green suit."