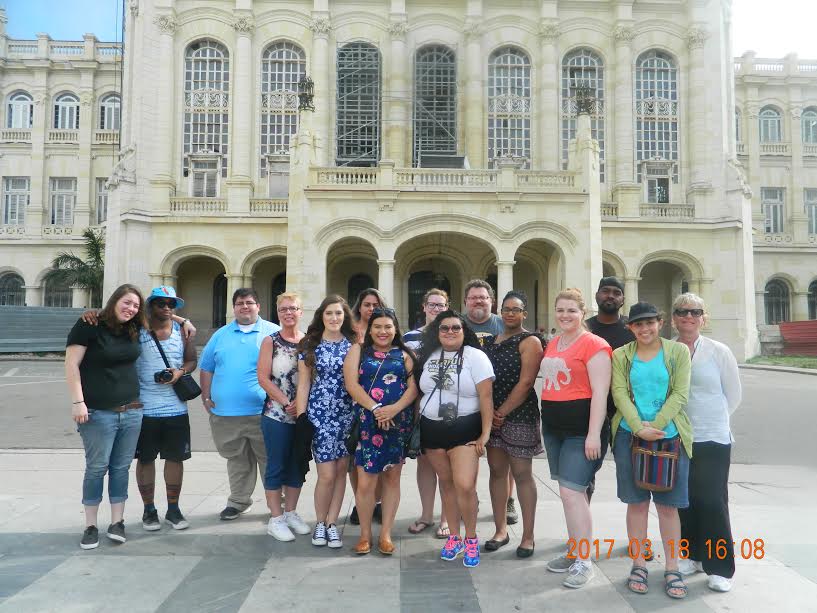 Amanda Lopez, Arts & Leisure Editor
April 2, 2017 | A group of 12 students and three faculty members from PNW spent spring break in Cuba visiting museums, sightseeing and meeting Cubans.
The students were enrolled in a history class called "special topics in Cuba," taught by Kenneth Kincaid, associate professor of history, where they spent the semester studying the country before going from March 13 to 19. Of the students, eight were from the Hammond campus and four were from the Westville campus. The fee for the trip was included in the cost of enrolling in the class. Peggy Rose and Diane Spoljoric of the college of Nursing also attended and paid their own way.
Kincaid said the most beneficial part of the trip was the interaction with the people in Cuba because it helped erase the stereotypes associated with the country from U.S. perspectives.