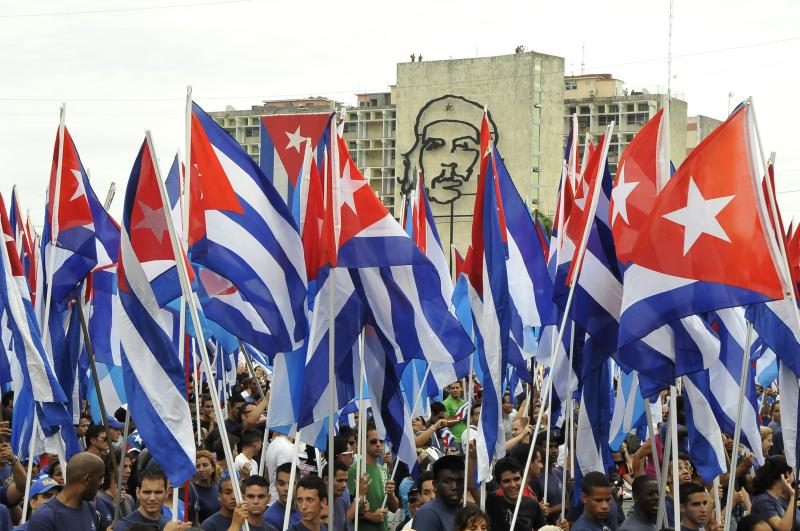 Dec 28 (Radio Rebelde) The President of the Council of State and Ministers, Miguel Diaz-Canel Bermudez highlighted on his Twitter account on Thursday that the Revolution is invincible, grows and continues.
The Cuban leader wrote "2018 has been a year of hard work for our people, which, with courage and nobleness that has characterized them, continued heading the battles in these twelve months".
Diaz-Canel expressed that 2018 will remain in the memory of the nation as a year in which the new generation, in a gradual manner and clear expression of continuity, began to assume the main leadership of the country with the luck of having the Historic Generation guide us. In particular the First Secretary of the Communist Party, Army General Raul Castro, during the closing of the Second Ordinary Period of Sessions of the 9th Legislature of the National Assembly of the People's Power held at the Convention Center last December 22nd.
The Cuban President continued saying that during the past months, since the sessions of the National Assembly last April, we have had their guide during the hardest and unexpected challenges. We had their trust in the collective leadership of the fundamental resources, committed to solving the problems that are of most concern among the population absorbing each minute of us and our energies.
He added that the present calendar has been a year of pushing forward the electronic government and for more efficiency in the economic management of the country, but this is the first step in a task of infinite demands, which will begin to see its results in 2019.