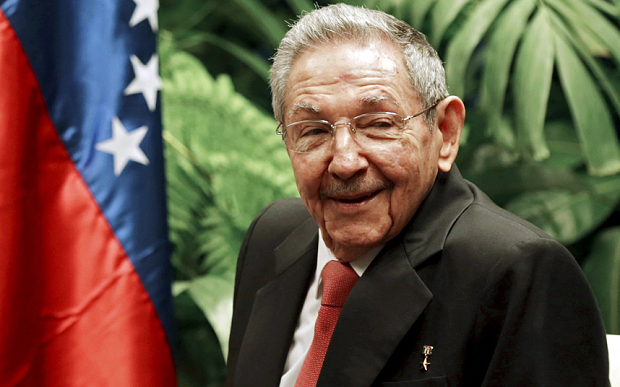 President Raul Castro has stressed that foreign capital must not be demonized, and that it can be still be employed to further the island's socialist goals.
Even as Cuba faces economic and financial challenges in the upcoming year, the island's government has announced it will assign 51 percent of the budget towards health, education and social welfare.
Speaking at the closing session of the 8th Legislature of the National Assembly for 2016, Finance and Prices Minister Lina Pedraza said the new budget would contain an 11 percent increase in expenditures for social welfare programs. These would account for the increase of people in retirement age in the socialist nation, she explained.
Tax cuts for the use of labor force would also be implemented, she announced, to decrease the burden of expenses in the private and public entrepreneurial sectors in accordance with the nation's taxation laws. These measures would also allow local governments to retain 50 percent of revenue from local taxation to use towards economic and social development plans, Prensa Latina reported.
The 11 percent increase in the 2017 budget has been possible due to the growth of production that replaced imports and investments in 2016, Minister Pedraza explained, according to Prensa Latina.
Despite a 0.9 percent decline in the country's Gross Domestic Product as 2016 ends, President Raul Castro pointed out that the GDP is expected to moderately grow 2 percent in 2017. For this to happen, however, Raul stressed the need to ensure exports and timely payment for them, to step up domestic production to further lower the need for imports, and to lower non-essential expenses by efficiently using available resources.
For all this, he added, foreign investment must be welcomed as a way to further the island's socialism rather than abandoning it.
"We are not going towards capitalism, that is completely ruled out, as our Constitution states," he said. "But we must not be afraid of it (foreign capital) and put obstacles in the way to what we can do within the framework of existing laws."
Economic challenges will remain, however, as the 2017 budget expects a deficit of around 11.5 billion pesos, or 12 percent of the GDP. Still, Minister Pedraza is confident in the people's support to make it through.
"We'll be starting a year full of challenges, but we feel reassured by the support of the people all across the island," she told Prensa Latina.
Prensa Latina
by teleSUR / fa-egb
teleSUR, December 30, 2016