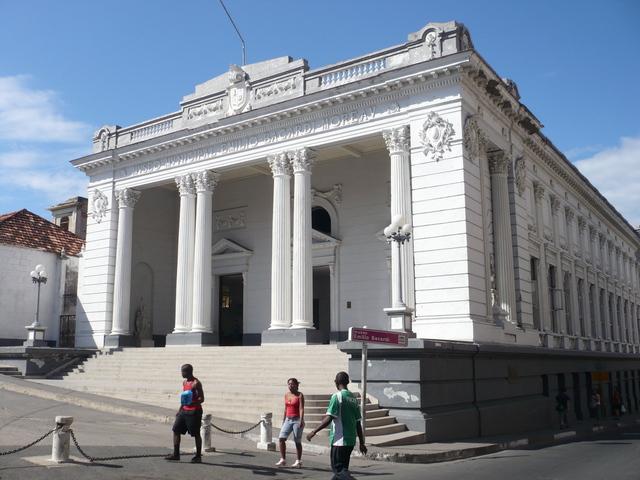 Santiago de Cuba, Jun 17.- As an extension of the first Cuban Museum, the Emilio Bacardi Museum, an homonymous complex will open here, including a decorative arts hall and a furniture workshop.
Director of the Curator's Office of the City Omar López stressed today the complexities of the works in the old San Carlos Club, where they have applied new technologies in order to recover the splendor of the venue where the art will be exhibited.
He recalled that the building is more than a hundred years old and has been subjected to structural and functional changes.
He also referred to the regional center for the restoration of museum items, which will also assist other Eastern provinces and enable the rescue of valuable pieces of patrimonial value.
Lopez, winner of the National Architecture Award, said they are also working on the building of the Bacardi Museum, a visual icon of the city, along with the City Hall and the Metropolitan Cathedral. (Prensa Latina)
Radio Cadena Agramonte, June 17, 2015