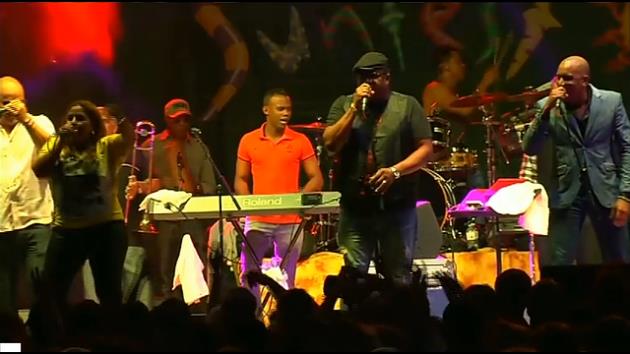 MIAMI (WSVN) — Los Van Van, the Cuban jazz ensemble known for its salsa music as well as for the protests they triggered in Miami back in 1999, are back in South Florida to play a concert, Saturday night, and they have returned to find a very different political climate.
Roberton Hernandez, the band's singer for more than 20 years, recalls the turbulent visit that rocked the city's Cuban American community more than 15 years ago. Thousands of anti-Castro protesters flooded the streets to voice their objection to the group's presence in Miami as concert goers dodged rocks, bottles and beer cans. More than 100 riot police moved in to break up the unrest.
Speaking with 7News in Spanish, Hernandez said Los Van Van had nothing to do with politics. They just wanted to bring a little piece of the island to the Cubans in Miami. Protests also took place the band when they returned in 2010, but demonstrators' numbers were nothing compared with those in 1999.
"One breathed another air," said Hernandez as he recalled his 2010 visit, his way of conveying the hostility against the ensemble had died down.
Fast forward to 2015: The band is celebrating the restored relations between the United States and Cuba. They've noticed a change in how the South Florida community greets them. "Now they welcome us with flowers," said a band member.
As for the crowd, there is no dodging or bottle-throwing in sight. In their own words, it's time for "fiesta y pachanga, rumba."
Los Van Van are set to perform at the James L. Knight Center in Downtown Miami, Saturday at 8 p.m.
7 News WSVN, August 29, 2015