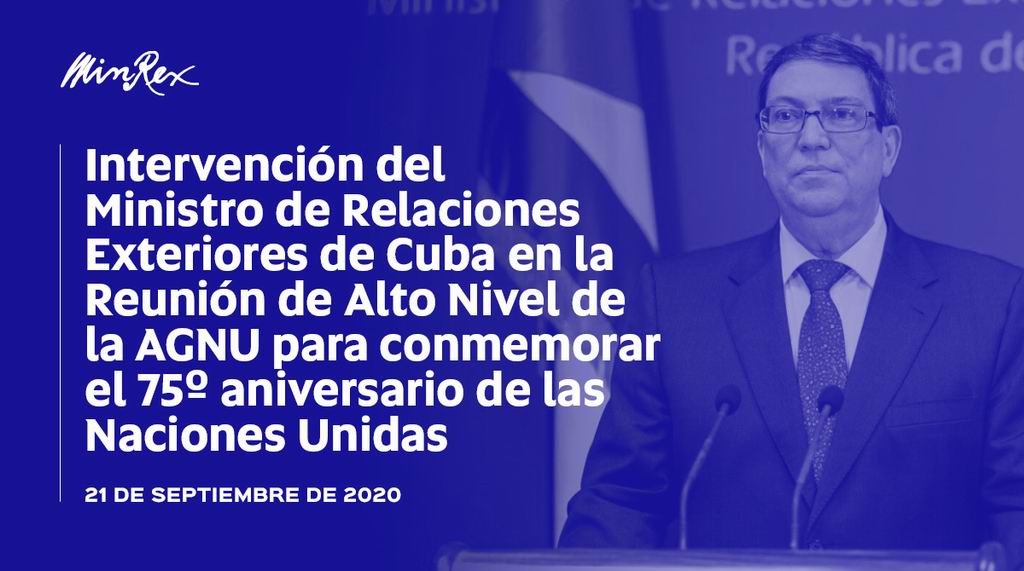 Sept 17 (Radio Rebelde) Cuba´s Minister of Foreign Affairs, Bruno Rodríguez Parrilla, will speak, next 21 September, at the high-level event, which will be held virtually to mark the 75th anniversary of the United Nations.
The Cuban Foreign Minister will reaffirm the commitment to the principles of International Law, the strengthening of multilateralism and international cooperation.
As part of our participation in the high-level segment of the 75th Session of the United Nations General Assembly, Cuba is scheduled to take the floor at the General Debate and the high-level events organized this year such as the Summit on Biodiversity, the commemoration of the 25th anniversary of the Fourth World Conference on Women and the International Day for the Total Elimination of Nuclear Weapons.