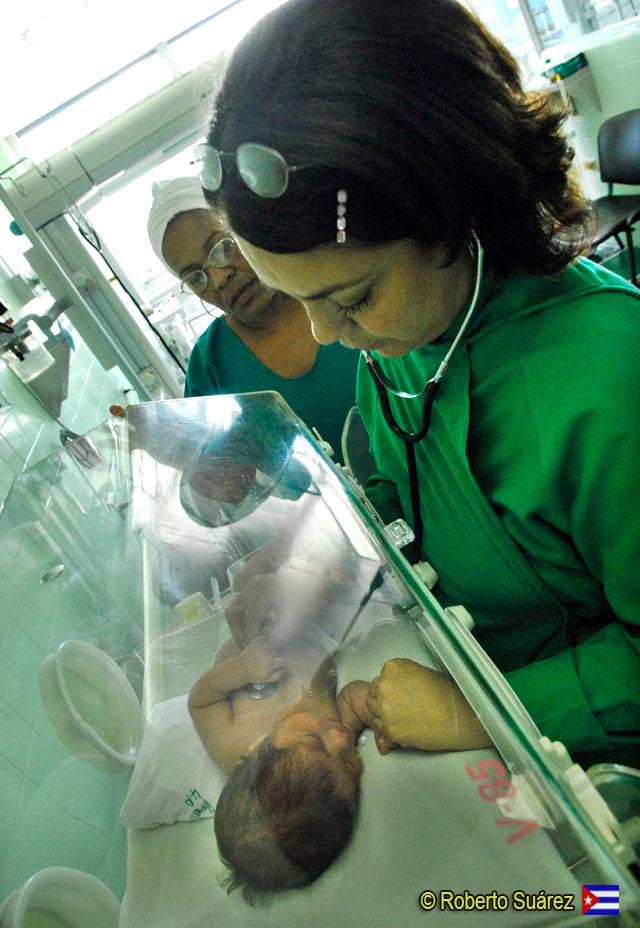 Havana, Cuba, Nov 8.- Argentinean physician Augusto Sola, president of the Iberian-American Society of Neonatology, highlighted on Friday Cuba's achievements in this branch of Medicine, supported mainly by genetic and prenatal programs.
During the last session on Friday of the Iberian-American Meeting on Neonatology, held in Cienfuegos, 250 kilometers southeast of Havana, Sola said that the island shows great progress in programs for fertile women, pregnancy detection and risky deliveries, as well as clinical genetics in maternity, which has made prenatal control and the prevention of painful births possible, the Prensa Latina news agency reported on Saturday.
The South American scientist insisted in the importance of assistance to babies born underweight (less than 1,500 grams), since in the world one fourth of deaths in newborns is caused by this factor.
He physician underlined that the Caribbean nation shows an avant-garde work in this field thanks to the Mother-Child Care Program, prioritized within the health system. (ACN)