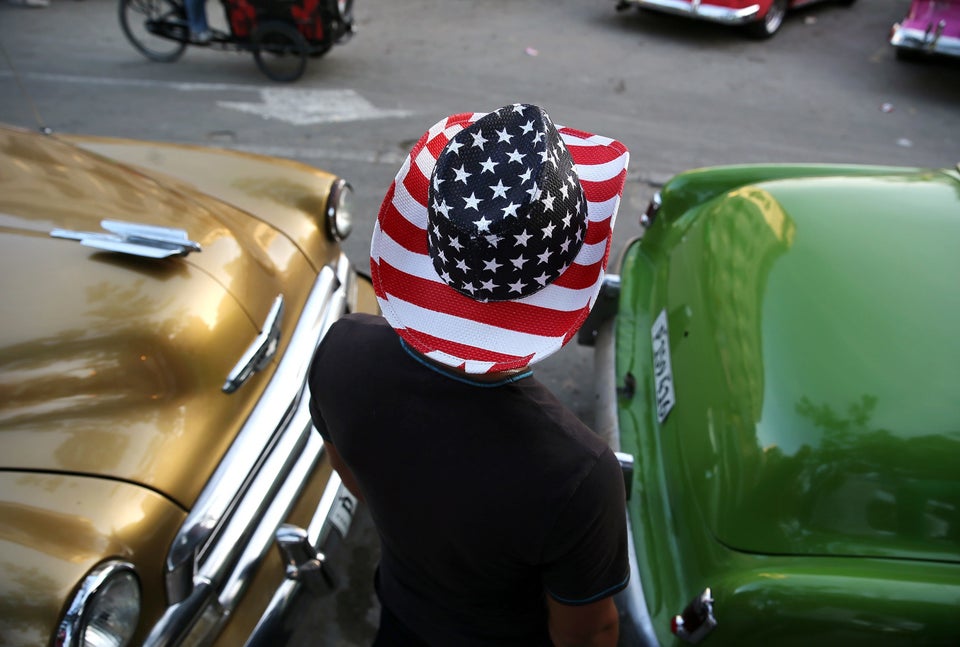 It was rare to see an American flag in Cuba before the 2014 thaw in relations, but that appears to be changing.
President Barack Obama will travel to Cuba on Sunday for a historic three-day trip, the latest milestone in his efforts to repair Cuban-American relations after decades of hostility.
There was great anticipation in some quarters of Havana ahead of his arrival, as he will be the first U.S. president to visit the country in almost 90 years.
"What I've seen so far is that all Cubans are excited about Barack Obama's visit to Cuba," one Cuban man told CNN last week. A poll from last year suggests that Obama is well-liked in in the country — 80 percent reported a "very positive" or "somewhat positive" opinion of the U.S. president.
Obama and Cuban President Raúl Castro made history in late 2014, when they announced they would restore ties that had been broken since the Cold War. Obama's trip "signals a new beginning between our two countries and peoples," Jeffrey DeLaurentis, charge d'affaires at the U.S. Embassy in Havana, said Wednesday.
Washington lifted some trade and travel restrictions for Americans in Cuba on Tuesday, as part of the Obama administration's work to remove some of the long-standing economic sanctions against Cuba's communist government. A trade embargo remains in place, however, as the Obama administration would need Congress' approval to eliminate it.
It was rare to see American flags in Cuba before the thaw in relations, but that appears to be changing. The American flag was raised at the U.S. embassy in Cuba last year for the first time in decades. Now, the symbol can be spotted around the streets of Havana, whether as a fashion accessory, political statement or defiant expression of counter-culture.
Jesselyn Cook, The Huffington Post
March 19, 2016