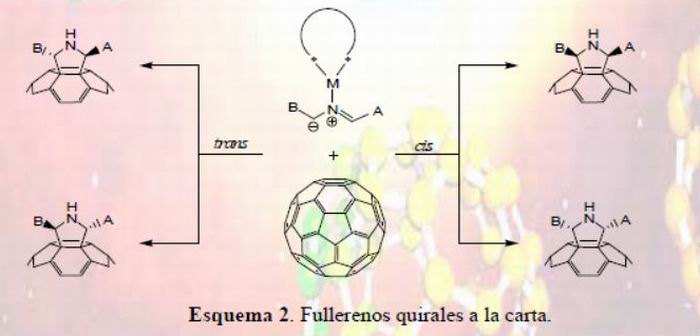 April 16 (Radio Rebelde) As a complete innovation in the synthetic organic area linked with the derivative components and related ones of those molecules, it is a design for the new hybrid molecules by using the 60 component that was a research that was granted the National Prize for the results of the scientific research granted by the Sciences Academy of Cuba.
The also wining academy award, granted due to its scientific significant, was developed by a team of the local Organic Synthesis laboratory of the Chemistry Faculty department of the University of Havana and its main author were Margarita Suárez and Julieta Coro
New synthetic ways for obtaining new hybrids of the steroid-methane one (60) locally known as fulleneros and steroid (60) known as fulleropirrolidinas were properly characterized.
The electro chemical properties of those hybrids were studied and their optical properties and water addition by using microscopes of electronic transmission, dynamic diffusion of the light and there were studies which were carried out about the diffusion of the reactions.
In the same way, the preliminary results of the related evaluations applied to some components for their very likely use as antioxidant in the medical chemistry were shown.
The design of new hybrid molecules using as a related platform the 60 fullereno also means an important contribution to the professional training which has been seen through a doctoral thesis in Chemistry and one of them a Master´s degree in Organic Chemistry and three related thesis.
By Lucía Sanz Araujo