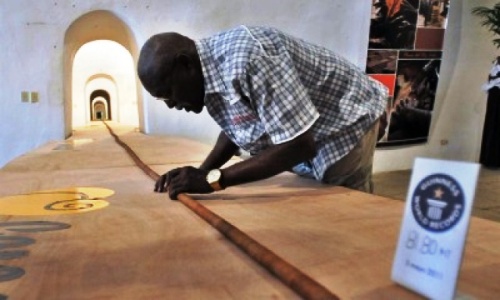 Havana, Cuba, Aug 4.- The new world's largest cigar has already a third of its final length, which will reach next August 12th in this city in the hands of its creator, the renowned cigar roller Jose Castelar Cairo (Cueto).Cueto told ACN that the British authorities in charge of approving this effort to establish another Guinness record were already present at San Carlos de la Cabaña Fortress, where he rolls the huge cigar, to check the progress and quality of the work which aims to exceed 85 meters.
The previous record is 81.80 meters and Cueto uses the competitive context of the Olympic Games in Rio de Janeiro to establish this new record.
Our commitment is that the world's largest cigar to continue belonging to the land that produces the best cigars in the planet, proudly said the roller record holder who is already 70.
He added that Caracol and Tabacuba companies, in conjunction with the Ministry of Tourism, guarantee the quality raw material.
Previous records set by Cueto have been exhibited in the UK, Spain, Portugal, Italy, Venezuela, Holland, Germany, Brazil and China, among other nations. (acn)