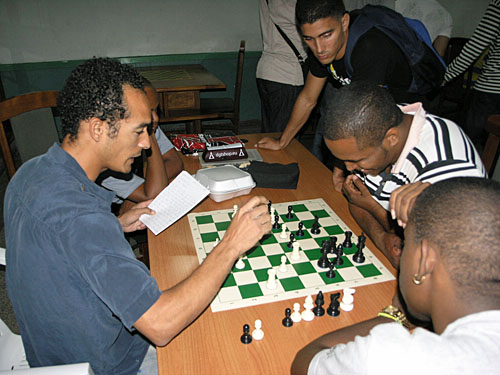 Varadero, Matanzas, Cuba, May 28 (Prensa Latina) The 51st edition of Cuban international chess tournament Capablanca in Memoriam will be hosted by the famous resort of Varadero, from June 8 to 20, with competitors in the Elite, Premier and Open Groups.
The chess tournament will be celbrated at the Solymar-Arenas Blancas Hotel, in Varadero, north of the Cuban western province of Matanzas, 140 kilometres east from the Cuban capital, with the presence of the best Cuban chess players, and renowned foreign personalities.
The Elite Group brings an ELO average of 2,697 points, formed by Great Masters like Cuban Leinier Domínguez (2732 ELO) and Lázaro Bruzón (2681), Ukrainian Vasily Ivanchuck (2710) and Yuri Krivoruchko (2691), GM Iván Cheparinov (2685), from Bulgaria, and Hungarian Zoltan Almasi (2682).
The Premier Group will be formed by US Jeffery Xiong (2624) and Samuel Sevian (2589); Polish Kamil Dragun (2595), Iván Morovic (2572), from Chile and Spanish Angel Arribas (2544). Local players Yusnel Bacallao (2554), Yuniesky Quesada (2631), and Isán Ortiz (2587), are included in this group.
The Open Group brings the inclusion of 10 chess players.
The Elite Group will compete two rounds by the Round Robin System, but the Premier will only have one single round of competition, while the Open Group will have four rounds on the Swiss System of competition.
This chess event recognizes a glory of Cuban chess who was called José Raúl Capablanca, the only Cuban who became a world champion in this sport.
sgl/Tac/ymr/wap.