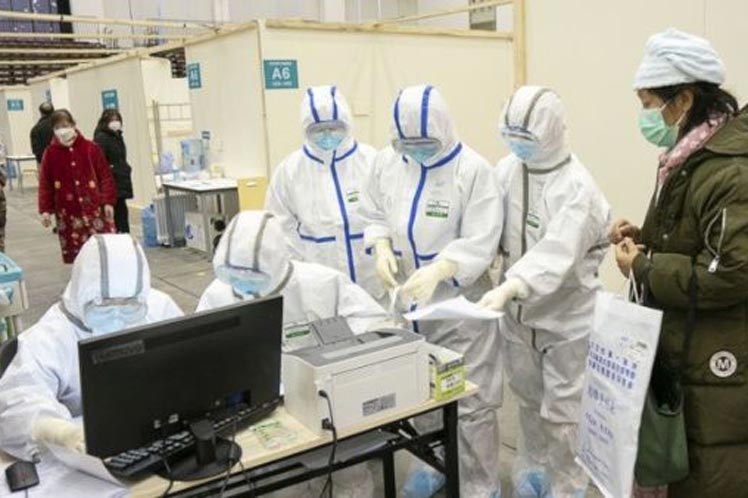 Feb 17 (Radio Rebelde) The President of the Republic, Miguel Díaz Canel Bermúdez, paid a visit to the Embassy of the People's Republic of China in Havana, in which he reiterated the support and solidarity of Cuba with the brotherly Chinese people, affected by the Covid-19 coronavirus epidemic.
In the exchange with the ambassador, Chen Xi, the Cuban leader praised the effective response of the Chinese government to this difficult situation and expressed his conviction that they will win the battle against the epidemic.
He also referred to our country's firm will to accompany the Chinese authorities and people with everything within our reach.
China has the necessary experience and sound leadership of the Communist Party to overcome adversity, Diaz-Canel said.
The Chinese diplomat thanked for the concern and constant support of the highest authorities of the government and the Communist Party of Cuba since the beginning of the epidemic and explained that, under the leadership of Xi Jinping, his country is making great efforts to achieve the victory over the coronavirus and to continue the struggle to achieve the objectives and tasks of socio-economic development for this year.
The Cuban President was accompanied by the Minister of Foreign Affairs, Bruno Rodríguez Parrilla, and other directors of the Ministry of Foreign Affairs.