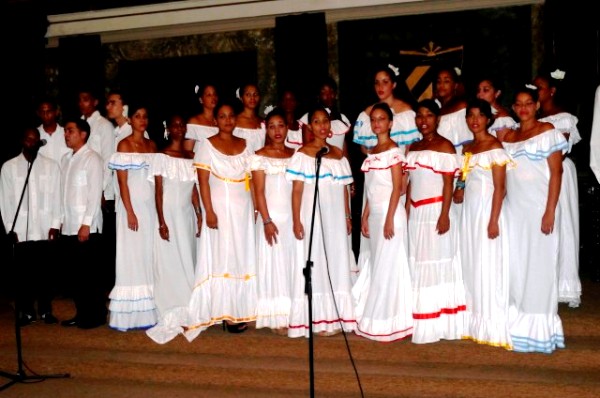 Havana, Cuba, Jul 5.- The International Relations Committee of the National Assembly of People's Power (ANPP) called to increase several times over efforts and wills in the global demand for the elimination of the economic, commercial and financial blockade imposed by the U.S. on Cuba.
Deputy and journalist Lazaro Barredo said in the debates of the Committee that there's increasing interest in parliamentarians of the world to visit Cuba and see first hand the national reality, but warned that, strikingly, many of these legislators believe that with the reestablishment of diplomatic relations between Cuba and the U.S. the issue of the blockade is solved.
The blockade against Cuba continues and intensifies, Barredo said, referring to the international work of Cuban parliamentarians so many more persons become aware of the consequences of this unjust policy unilaterally imposed by the U.S. government for more than half a century.
Barredo reiterated that not everything is solved in relations with the United States because the blockade still exists, it's intact, and there are pending issues such as the claim of Cuba for the return of the illegally occupied territory of Guantanamo, where the Naval Base of that country is located in eastern Cuba.
Kenia Serrano, president of the Cuban Institute of Friendship with the Peoples (ICAP), said that there is international confusion about the persistence of the blockade, for which she called for greater work of influence to make the issue known in all international meetings possible.
A day can not pass without Cubans demanding the U.S. Congress to lift the blockade of the island, said the President of ICAP.
She asked to increase several times over initiatives in favor of sending personalized messages to the U.S. people and congressmen and senators from that country that have in their hands the elimination of the framework of laws codifying the blockade.
Yolanda Ferrer, president of the Committee, said that a document about the consequences for the Cuban people of the inhuman and unjust blockade policy is being prepared, which the National Assembly will circulate among parliaments of the world.
Parliamentarian Aixa Hevia noted that only with systematic work and reasons we will manage to add more parliamentarians in the world and that more declarations condemning the blockade are made, underlined Hevia.
She called to use the Parliamentary Network for Sovereignty and Latin American and Caribbean Unity to articulate common positions, including rejection of the U.S. blockade against Cuba.
The president of the Committee stated that the meeting of EUROLAT in Portugal showed the importance of political coordination to achieve grouping the left, based on common objectives and support for Latin American progressive processes.
She explained that in contacts with legislators from other nations, foreign delegations and international meetings, members of the ANPP presented topics of interest to the foreign policy of the Revolution and work to strengthen inter-parliamentary ties was carried out. (acn)
Radio Cadena Agramonte, July 5, 2016