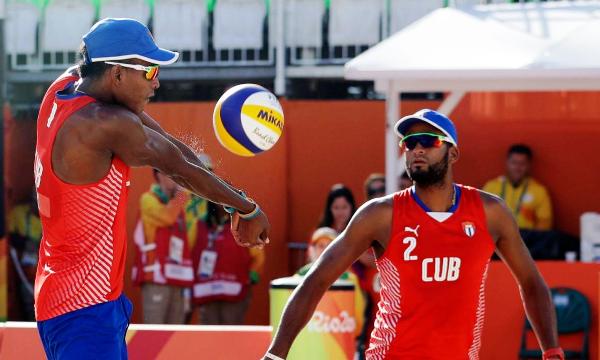 Havana, Oct 11.- The Cuban pairs of Sergio González-Nivaldo Diaz and Leila Martinez will participate in the phase number 21 of the Beach Volleyball World Tour, with headquarters from today until next Sunday in the city of Quinzhou, China.
Gonzalez and Diaz, occupants of the post 18 in the ranking of the orb, and Martinez and Echeverría, owners of the place 46, will be in action from the next day and in the main table -24 couples planted-, looking to continue scoring points for the listing of the orb.
The other objective of the duos of Cuba is to continue their preparation for the Central American and Caribbean Games in Barranquilla, 2018.
With the direction of Leonides Regüeiferos and Mayra Ferrer, coaches of the binomials male and female, in that order, won the right to be present in the city of China for their performances in the circuits on the planet and the North, Central America and the Caribbean (NORCECA).
For men, this is your seventh presence on the stages of the World Tour, with his best performances in a gold medal and a fifth place, while the women they made their debut at this level for the performance in the phases of NORCECA and the ninth seat in the world Austria 2017.
Gonzalez and Diaz, also ninth in the lid of the Austrian orb, highlighted by the gold medal won at the stage of Malaysia, the fifth position achieved in the Xiamen and a ninth in Switzerland.
According to the website of the festival, from Wednesday you compete in the qualifying round of the tournament to complete the 32 pairs. (ACN) (Photo: File)