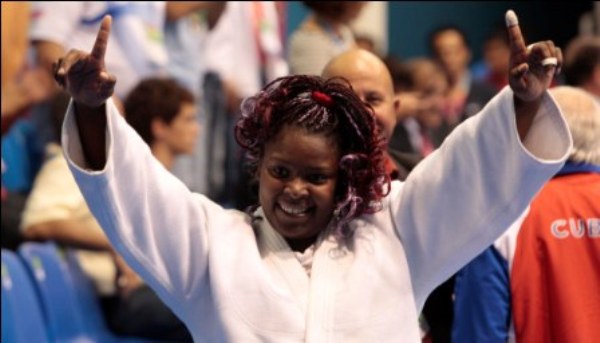 Havana, Cuba, Jul 4.- Judoka Idalis Ortiz placed Cuba in fifth seat in the Grand Prix of Ulan-Bator, Mongolia, when beating the host Javzmhaa Odkhuu in the closing day of the contest.
According to the website of the tournament, Ortiz won by Ippon in the more than 78 kilograms, proving thus her status as second in the world ranking of that division.
Previously, she had defeated Japanese Susuka Uchihashi (Ippon) and the also local Munkhtuya Battulga (4-3).
The other two Cubans enrolled in this Grand Prix, Asley González (90 kilos) and Jose Armenteros (100) did not compete, maybe due to a strategy of the coaching staff headed by Professor Justo Noda.
Now, Ortiz, London 2012 Olympic champion and monarch of the World Cups in Rio de Janeiro 2013 and Chelyabinsk 2014 and also winner of the World Master in Guadalajara 2016, will return to the training base undergone by the nine Cuban judokas qualified to the Olympics next August in Rio de Janeiro.
The same will happen with Gonzalez (90 kilos), runner up in the London Olympics and world monarch in Rio de Janeiro, and Armenteros (100), world silver medalist in Chelyabinsk.
Mongolia led the overall standings with nine gold, 10 silver and 10 bronze medals, followed by Japan (2-1-4), Azerbaijan (1-0-0), Russia (1-0-0) and Cuba (1-0-0).
This contest was attended by 126 judokas -65 men and 61 women- from 13 nations. (acn)
Radio Cadena Agramonte, July 4, 2016