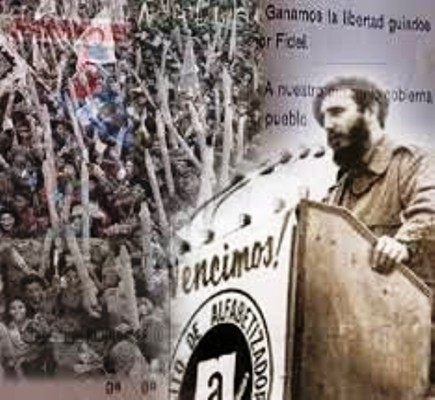 Paris, Dec 17.- The Cuban embassy to UNESCO commemorated yesterday here the 55th anniversary of the Literacy Campaign in their country, with an exhibition of photographs and other materials about that initiative, considered as a "great offensive with pencils and notebooks."
In only one year they declared the country free of illiteracy, on December 22, 1961), thanks to an army that invaded all corners in the country, carrying notebooks and teaching manuals as weapons, Ambassador Dulce Buergo highlighted.
To a huge audience, composed of diplomatic representatives from nations in several continents, Buergo explained that the exhibition shows photographs and also original materials used by the basic-literacy teachers, preserved in Havana, at the Museum on that important campaign.
She added that the exhibition also included documents relevant to the Cuban basic-literacy teaching method Yes I Can, developed by specialists in different languages and adjusted to teach citizens from numerous countries how to read and write.
According to official figures, almost 10 million people have been taught basic literacy with that system in different countries.
The ambassador remarked that these programs showed how the Cuban Government has set education as a priority, something that is in line with UNESCO's stance of defending the need to teach basic literacy to all people in the world.
There is no progress without education and we would not be able to reach the goals of sustainable development set for the future in the world, asserted the Cuban diplomat. (Prensa Latina)
Radio Cadena Agramonte, December 17, 2016