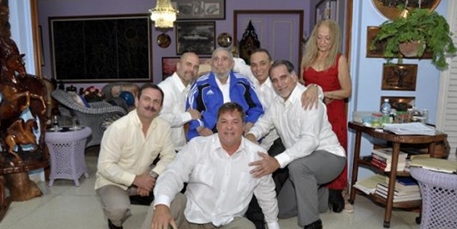 Havana, Cuba, Dec 4.- We will never forget that Fidel raised his voice in the name of the people and when it seemed impossible for the Five to return to their homeland after unjust imprisonment in the United States, he promised that we would come back and we are here, said Gerardo Hernández Nordelo, Hero of the Republic of Cuba.
Moments before the tribute to the ashes of the Commander-in-Chief, in the emblematic Céspedes Park, Hernández Nordelo, visibly moved, described the leader of the Revolution as an exceptional man in the history of Cuba.
He said that in the face of the immense pain of his physical loss, he feels the consolation that Fidel could embrace the Five and enjoy their return to the beloved land, a victory that, besides the people´s and international solidarity, was a victory for Fidel, Gerardo noted.
The Cuban hero emphasized the human and political dimension of the historic leader who did so much to achieve a better world, after participating in the posthumous tribute in a city moved with black and red bracelets in their arms, remembering the challenges and glory lived in each moment of the struggle for the definitive independence of the island.
It encourages a lot at the moment to know the firmness of a people committed to follow his legacy, to be faithful to his example and to perpetuate it, especially in the new generations, he said.
I have the great commitment, he said, to raise my children in the ideals and work of Fidel, soon we will be five at home, a symbolic number for me, and Gema knows about Fidel and the two who will be born soon, Ambar and Gerardito , we will form them with the same passion for the Revolution.  (ACN)
Radio Cadena Agramonte, December 4, 2016