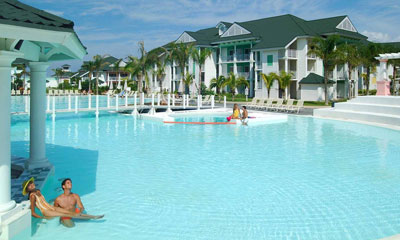 HAVANA, Cuba, Mar 23 (acn) An annual increase superior to one thousand tons of food were sold by farmers in Villa Clara province to hotels across the country.The National Small Farmers Association (ANAP) in the territory sold over two thousand 200 tons of food to the tourism installations according to reports.
Santiago Oliva, representation of Agriculture Ministry in the province told the Cuban News Agency that the people of Villa Clara have contracts with the hotels located in the keys to the north of Villa Clara, Havana and Vardero.
These contracts are in correspondence with the high quality of fruit, grains, root and green vegetables, he said.
Oliva commented, however there are still some problems among them, the demand is higher than what is produced especially in vegetables.
This project began over five years ago in the province with the participation of only a few members of ANAP, he said.
With time the farmers began to value the advantages and spontaneously began to increase its sales to the sector.
Miguel Hernandez president of the Felipe Rodriguez cooperative in the town of Remedios told the Cuban News Agency that they were the first in selling to the hotels in the keys and have had positive response.
The campesino added that they specialize in planting agro ecological fruits and are already sold when they are ripe.
In order to maintain this production they first had to create the proper conditions in the field that include guaranteeing quality and health of the soil to the availability of organic supplies, he commented.
They currently sell fruits like anon, guanabana, guava, mango, melon and others.
Among the advantages of direct sales is that once they carry out the commercial transaction both sides set the next date of delivery making a more efficient planning between them.