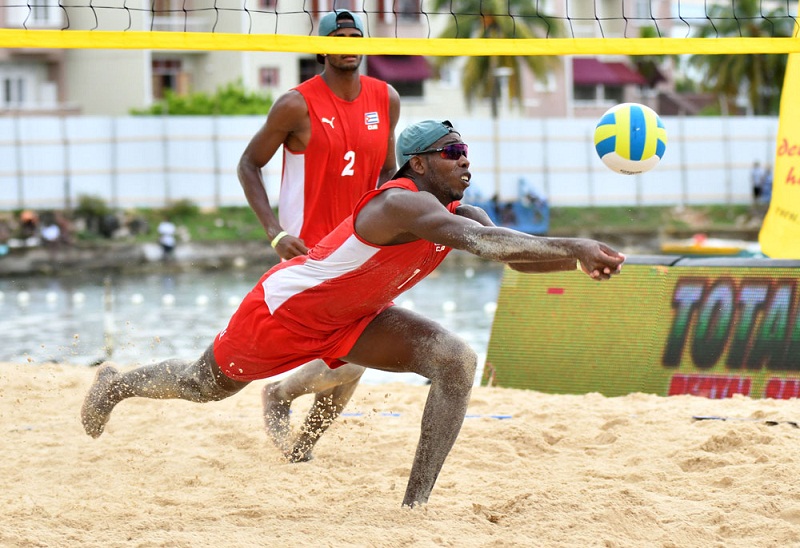 April 16 (Radio Rebelde) Cuba achieved a silver medal and a fifth place at the opening stage of the 2018 NORCECA Beach Volleyball Tour hosted by Aguascalientes, Mexico.
According to the website of the tournament, the Cuban women´s duo made up by Leila Martinez and Maylen Delis lost 1-2 (19-21, 21-17 and 10-15) to Americans Mackenzie Ponnet-Kimberly Smith, in 54 minutes.
The bronze medal went to the also Americans Brittany Howard-Kelly Reeves, who beat 2-0 (21-9 and 21-17) the host squad of Martha Orellana- Zaira Revuelta.
In the men´s event, Cubans Quesada-Peña ranked fifth after defeating 2-0 (21-17 and 21-16) Nicaraguans Mora-Lopez.
Quesada-Peña couldn´t repeat their last year performance as they won the crown in the 2017 opening stop, which this time went to their victimizers in quarterfinals, Canadians Platinga-Nusbaum, who won in the final 2-0 (21-16, 21-15) over Americans Priddy-Field.
Mexico´s duo of Cardenas-Gaxiola were the bronze medalists in the men´s event when beating 2-0 (21-17 and 21-18) Zaun-Retledge, from United States.