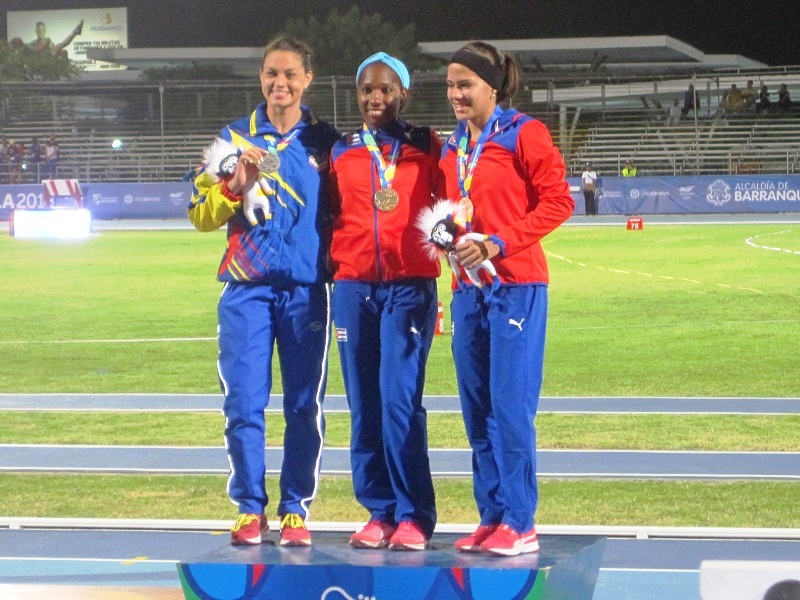 August  3 (Radio Rebelde) The Cuban delegation won four Gold medals in Athletics during the next to last day of the Central American and Caribbean Games underway in Colombia.
Cristian Napoles in Triple Jump; Lazaro Borges in Pole Vault as well as the 4 x 400 relay race for women and men got Gold on Thursday at the Rafael Cotes Stadium.
Napoles who finished fourth at the World Athletics Championship in London 2017 got Gold with a jump of 17.34 meters while another Cuban Jordan Diaz got Silver (17.29).
In Pole Vault, Borges who got Silver medal in the World Cup in South Korea in 2011 shared Gold with Colombian Walter Alejandro Viafara, with a jump of 5.30 meters.
The 4 x 400 women's relay finished first with a time of 3:29.48 minutes breaking the Central American and Caribbean record, which lasted for 20 years.
The Cuban men also won the Gold in the 4 x 400 meter relay with their best time of the year of 3:03.87. The men and women's marathon is scheduled for Friday.
The Cuban track and field delegation has as of Thursday night, 10 Gold, 7 Silver and 9 Bronze, followed by Colombia 10-5-8 and Jamaica 8-3-6.
By Manuel Asseff Blanco