10/2/17 Travel Adventure News — Cuba Unbound announced today that it will continue to operate tours in Cuba despite the recent travel warning issued by the U.S. Department of State.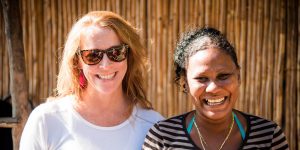 "There are no reports of private U.S. citizens or tourists being harmed, so this warning is a purely a preventative measure," said Brad Moss, Managing Director at Adventure Unbound®, the parent company of Cuba Unbound. "We have not experienced any violence or ill will against any of our guests or tour groups since we began running trips in Cuba."
Cuba Unbound has been operating people-to-people group tours in Cuba since 2015. The company will continue to run their tours as scheduled, with a staff of expert adventure consultants available to answer any questions or concerns.
"We will continue to confidently run our trips to Cuba as planned, sharing the warm and welcoming culture and hospitality of the Cuban people as we've come to know it," said Moss.