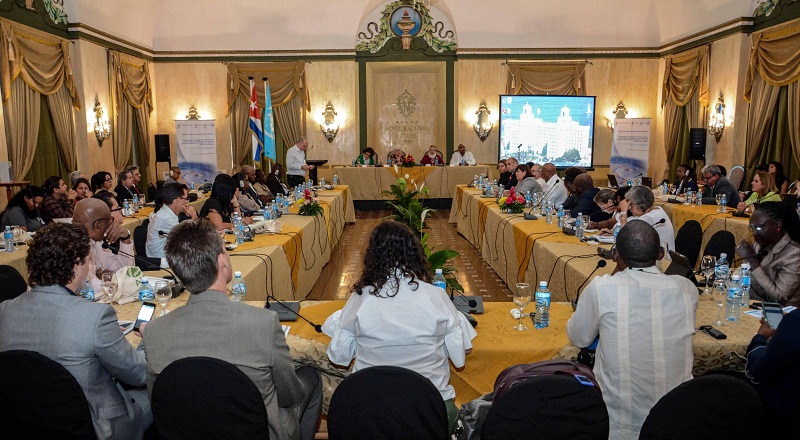 June 1 (Radio Rebelde) Cuba presented on Tuesday in Havana its State Plan to confront climate change, known as "Tarea Vida" in the context of UNESCO'S International Scientific School.
The Deputy Minister of Science, Technology and the Environment (CITMA), America Santos informed authorities and experts from 12 countries of the Caribbean Community and Puerto Rico the objectives of the program approved by the Council of Ministers in April of 2017.
During the opening of the event, held at the Hotel Nacional until Friday, the authorities explained on the advances of the plan and informed on the scientific results regarding the environment on the island.
According to Santos, the evidence shows that the main threat to the Caribbean island is the increase of the sea level (27 centimeters until 2050 and 85 for 2100), which would imply the reduction of the territory's surface in addition to the salinization of the underground water.
He added that the plan has five strategic actions and 11 tasks among them aimed at reducing the population settlements in coastal areas, diversify and adapt the cultivations to new scenarios, conserve the sandy beaches and secure the availability and efficient use of the water.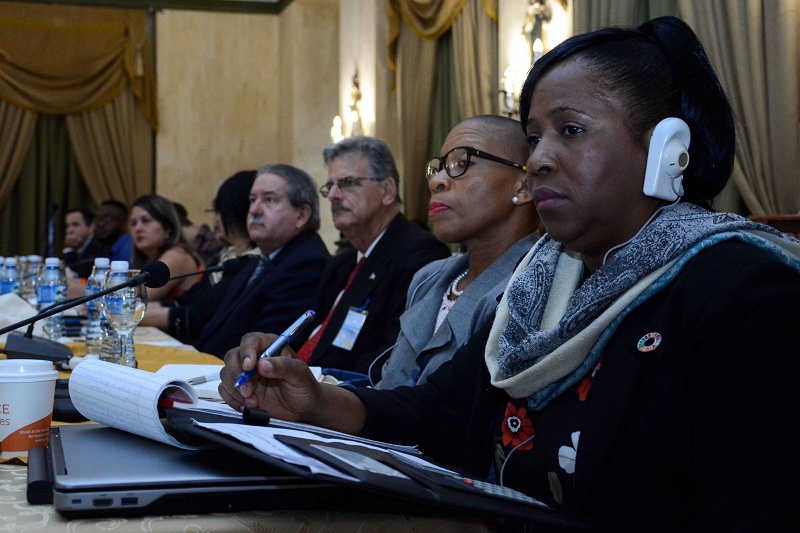 CITMA's Vice Minister pointed out that "Tarea Vida" is not only a document and its implementation is conceived for the country's 168 municipalities from its own communities and assured that the biggest challenge is to get to sensitize the population to the challenges of climate change.
UNESCO's General Assistant Sub Director for Social Sciences, Nada Al-Nashif; Representative of the Regional Office for Latin America and the Caribbean for the UN, Katherine Muller; and the President of the National Commission of the entity Oscar Leon participated in the inaugural event.
The Cuban School of the Management Program for UNESCO's Social Transformation (MOST) centers in the construction of resilient societies linking research with the reduction of disaster risks and adaptation to climate change in the Caribbean.
Cuba is hosting the forum for the second time, but on this occasion with a sub-regional character; the first was held in July of 2016 with the issue of Methodologies for inclusive youth policies: participatory research, intermediation of knowledge and anticipatory systems.
By Lisandra Romeo Matos