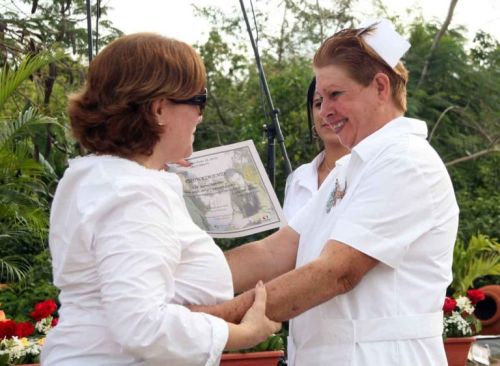 Cuba outstands in several areas, especially in the infant mortality rate that registered four per one thousand born alive in 2017
April 7 (Prensa Latina) With health coverage throughout its geography and achievements in the different levels of care, Cuba will celebrate World Health Day, established on April 7, authorities highlighted in Havana
Cristian Morales, representative on the island of the world (WHO) and Pan American Health Organization (PAHO), praised the comparable Cuban indicators with results from more developed nations, especially the infant mortality rate that registered four per one thousand born alive in 2017, the lowest in the Americas region.
He also highlighted, among other results, the elimination of immune-preventable diseases such as malaria and the certification and re-certification for two more years of the elimination of the mother-child vertical transmission of HIV and congenital syphilis.
Morales stressed that Cuba has much to show to the world in terms of universal coverage, a theme that defines this year's campaign for the anniversary.
Universal health means that all people and communities have access, without prejudice, to health services without having to be exposed to financial difficulties, he commented.
That is why we dedicated the day of April 7 to the importance of health for all, to the need to facilitate access in the Americas to those services and policies that prioritize them, he stressed.
In this sense, a statement published by the WHO confirms that actions are needed from all sectors of society to address poverty, social injustice, education deficit and unhealthy housing, among other factors that influence health status of people.
In 1948, the First World Health Assembly proposed the establishment of a World Health Day to commemorate the founding of WHO and urge governments, organizations and companies to invest in health to forge a safer future.