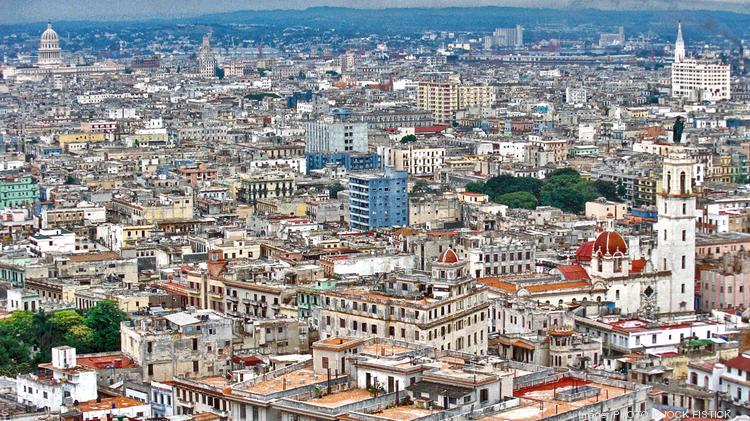 With American trade and travel restrictions on Cuba loosening, a new report suggests Alabama could significantly benefit from further growth in economic ties between the two nations.
That's particularly true for Alabama's largest agricultural industry.
A new report from the Engage Cuba Coalition and the U.S. Agriculture Coalition for Cuba, Alabama's agricultural commodities are in a position to become more competitive with the addition of Cuban markets. With Cuba's agricultural imports expected to grow in the coming years, Alabama's top exports align well with the Cuban economy.
One of Cuba's top imports is poultry. The Caribbean nation imported $78 million in poultry meat in 2015. In 2014, Alabama was the nations second largest exporter of poultry products, with $478 million worth of broiler meat sent out of state. As a result, the report found Alabama could be in prime position for gains if further trade restrictions are removed.
"Poultry is not only a leading revenue source of Alabama's agriculture industry, but it's also an economic driver for the entire state. Cuba's growing poultry market provides tremendous opportunities for the Gulf state to increase exports and strengthen its economy," said James Williams, president of Engage Cuba, a nonprofit organization working to end the U.S. embargo on Cuba. "By fighting to pass legislation to remove restrictions on extending credit for agricultural exports, Engage Cuba is working to ensure that Alabama farmers can take full advantage of Cuba's growing poultry market."
As Cuba's agricultural sector grows to meet the needs of an expanding market, the nation will become increasingly dependent on feed grains, wheat and soybeans, which can only help Alabama, the report said. All of those commodities rank among Alabama's top 10 exports. The state's ports also provide a convenient geographical advantage.
Tim Steere is the digital producer at the Birmingham Business Journal. Click here to follow him on Twitter