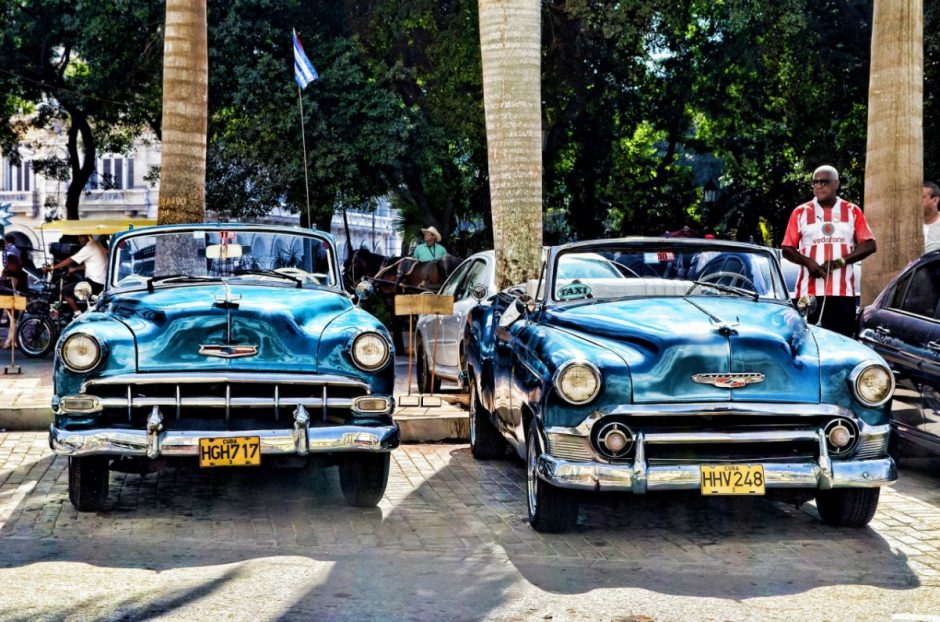 Cuba Libre Restaurant & Rum Bar, a four-city restaurant group with locations in Philadelphia, Atlantic City, Orlando and Washington DC, has just announced its next culinary expedition to Havana, Cuba, taking place March 15–20 and led by James Beard Award-winning chef-partner Guillermo Pernot.
Reservations are being accepted until January 15 for a spot in the group of 20 travelers, who will have the opportunity to explore Cuba at a time of eased travel restrictions and increased interest in the country. The restaurant group's previous trips since the diplomatic changes between the U.S. and Cuba sold out quickly, and Chef Pernot is excited to introduce even more travelers to the storied island during the upcoming March trip.
The cultural and culinary excursion is facilitated by Cultural Contrast, a leader in authorized people-to-people travel to Cuba for U.S. citizens. Interested participants can register on the Cultural Contrast website.
Activities on the six-day, five-night program include walking tours through Old Havana; a visit to the Plaza de la Revolución; private dinners led by renowned Cuban chefs; trips to The Havana Culinary School, Havana Farmers' Market, a Viñales tobacco plantation, the small fishing village of Jaimanitas, Morro Castle, "Finca Vigia" (Ernest Hemingway's Cuban home from 1939–60) and a cigar factory; and an excursion to the Miramar neighborhood.
"I am thrilled to bring yet another group of travelers on this unforgettable culinary and cultural adventure through Havana and beyond," says Pernot. "At an exciting moment in history, when travel to Cuba is more feasible for U.S. citizens, it is truly the perfect time to visit the beautiful island, whose culture, history and of course, flavors have inspired and influenced the menu at Cuba Libre Restaurant & Rum Bar."
Space on the trip is limited to 20 people and costs $4,950 per person for double occupancy accommodations and $5,500 for single occupancy. The cost includes round-trip airfare from Miami to Havana, five-star hotel accommodations, tips for service staff, all meals, all guided activities, U.S.Treasury Department License and Letter of Authorization from Cultural Contrast, an English-speaking Cuban tour guide, all entrance fees for scheduled activities, Cuban ground transportation, transfers and taxi fares to restaurants, paladares and other scheduled destinations. The cost excludes the expense of traveling to Miami before departure, emergency medical evacuation, trip cancellation coverage, air and visa processing fees, a departure tax of $25, baggage fees and alcoholic beverages.
For more information about joining the trip to Cuba, email Cuba Libre or visit Cultural Contrast online.
Ronna Dewey, TheTownDish.com
January 3, 2017