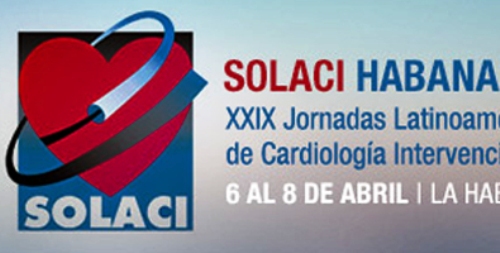 Havana, Apr 6.- The use of new techniques in the treatment of cardiovascular diseases and the progress in Cuba in this discipline will be debated during the 29th Latin American Congress on Interventional Cardiology, starting here today.
During a news conference, the president of the organizing committee, Angel Obregon, stated that experts from Mexico, Argentina, Brazil, Uruguay, Colombia, Panama, Spain, United States, Canada and France will attend the meeting.
American doctor Norberto Schehtmann, of the Royal Melbourne Hospital; and Igor Palace, of the Massachusetts General Hospital, are among the participants.
Brazilians Jose Ramires, Jose Mangione and Ricardo Llubera, the latter, president of the Latin American Society of Interventional Cardiology (Solaci), are also on the list.
The event will be as a new feature this year the participation of young cardiologists at a contest. They will expose cases treated by them and will be evaluated by other experienced scholars.(Prensa Latina)
Radio Cadena Agramonte, April 6, 2016