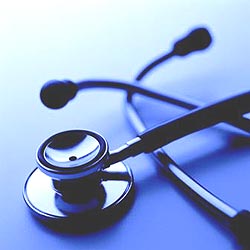 Havana, Apr 5.- Proposals to encourage a healthy lifestyle at all stages of life is one of the objectives of the second International Congress on Health Promotion.The congress starts today in Havana and will be attended by representatives from 10 countries.
Sponsored by the Pan-American Health Organization, the National Sex Education Center and the United Nations Children's Fund, the meeting aims to discuss social and educational practices for health promotion in Latin America.
Experts from Ecuador, Uruguay, Mexico, Brazil, Colombia, Italy, El Salvador, Argentina, Chile and the United States are participating in the event.
The Communication Congress and the International Exhibition of Communication Products in Health are running in parallel to this congress.
The event will also host the tenth Regional Workshop on Health Promotion and Education in Schools and Universities, which is a space for discussion on health promotion in educational and post-graduate systems, as well as in research and human resource training.
Also organized by the Cuban Ministries of Health and Education, and under the slogan 'Health in all policies: a challenge for sustainable development', the meeting will be held until the 8th of April at the Havana Conference Center.(Prensa Latina)