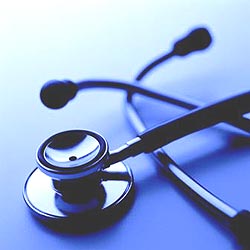 Havana, Apr 9.- About 24,500 general integral doctors from 83 countries graduated from the classrooms of the Latin American School of Medicine (ELAM) in its 10 graduations.
Dr. Rafael Gonzalez Ponce de León, rector of the institution, told the National Information Agency, that more than 1,200 of the total of graduates made second specialties.
Currently 6,075 students from 117 countries, including 104 from the United States are studying to be doctors in the school, founded on November 15, 1999 by the leader of the Cuban Revolution, Fidel Castro, Gonzalez said.
He explained that there are already 112 physicians from the northern nation, graduated by the model of integration for peoples. He highlighted that over 60 percent of those enrolled are from Africa, and there are also from America, Asia, Middle East and Oceania.
The first two years of the career of ELAM project are carried out in this institution and the rest at the Universities of Medical Sciences of the country where they are inserted along with the Cubans in their academic training, he said.
Dr. González will take this experience to the Forum of Rectors, which will be held parallel to the Seventh Summit of the Americas in Panama City.(Prensa Latina)
Radio Cadena Agramonte, April 9, 2015