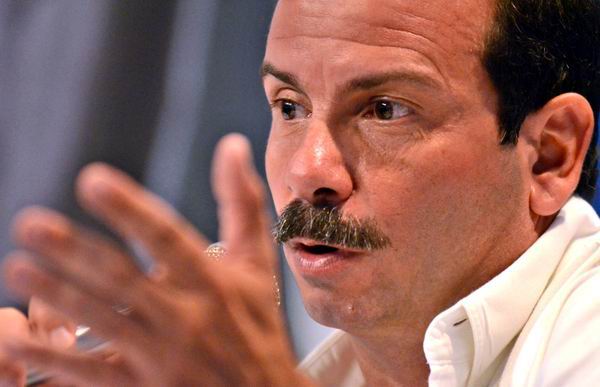 March 27 (Radio Rebelde) The President of the Institute of Friendship with the People's, ICAP, Fernando Gonzalez demanded on Monday in Havana the inclusion of Venezuela in the 8th Summit of the Americas after the Peruvian government, host of the event, to withdraw the invitation of the South American nation.
It is unjust to exclude Venezuela. This does not correspond with dialogue or acceptance to all positions, reported Prensa Latina News Agency.
According to Fernando, one of the Five Cuban anti-terrorist fighters that served long prison sentences in the US, this is an undemocratic position directed at stopping the Venezuelan government and people from raising their voice with the truth and defending the Bolivarian Revolution.
The Bolivarian Revolution and President Nicolas Maduro require the support and solidarity in order to be present in Lima, he said.
A group of hemispheric countries manifested last month against the participation of Venezuela in the Summit to be held Abril 13th and 14th inflicting former Peruvian President Pedro Pablo Kuczynski to withdraw the invitation to Nicolas Maduro.
For the ICAP President, with such a complex situation, we need to support Venezuela, its people and Revolution.
We will do so at the 8th Summit of the Americas and any part of the world, said the President of ICAP in allusion to solidarity and support of the Cuban people.
The 2nd Forum of Cuban Civil Society "Thinking About America" was held on March 21st in Havana where over one hundred organizations, and associations of workers, women, students, professionals, campesinos and other sectors agreed on positions in face of the hemispheric summit and its parallel events.
In a final declaration, the participants expressed their support to Venezuela and denounced any attempt of aggression against any country in Latin America and the Caribbean.