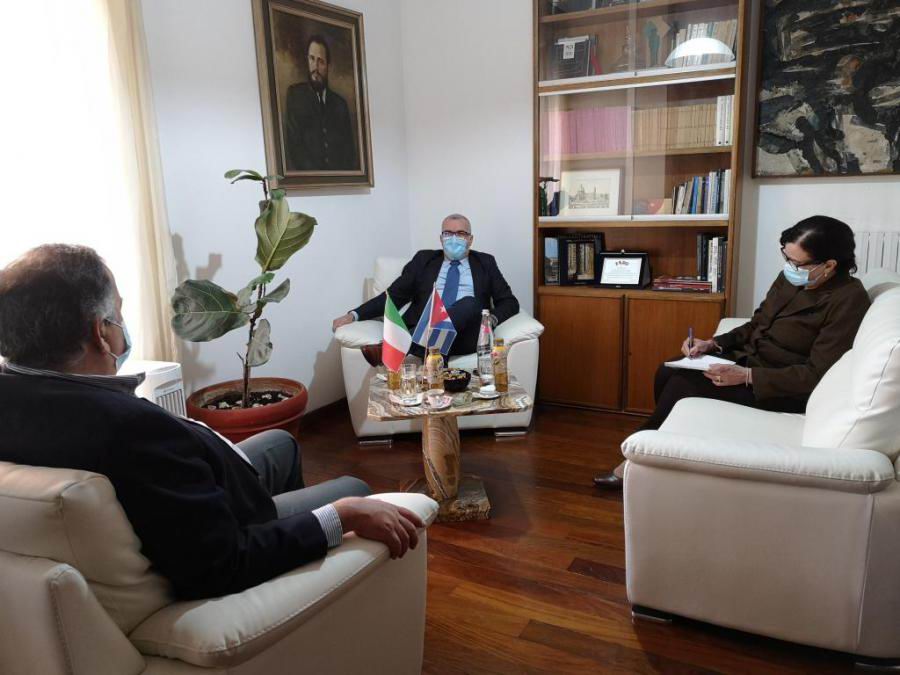 Nov 19 (Radio Rebelde) Representatives of Cuba and the World Food Program (WFP) reaffirmed Wednesday in Rome the good state of their relations and the commitment to continue strengthening the work towards a world free of hunger.
At the Cuban diplomatic headquarters in Italy, the Ambassador to International Organizations, José Carlos Rodríguez, spoke with the WFP Regional Director for Latin America and the Caribbean, Miguel Barreto.
Rodriguez thanked the UN specialized agency for its recent offer of assistance after Tropical Storm Eta and its support to social programs linked to food security and response to disasters caused by natural phenomena.
Highlighting the role of the WFP, the diplomat stated that, as a member of its Executive Board, Cuba would maintain its support and responsible contribution to unconditional, neutral, and impartial international cooperation, according to the principles of multilateralism.
He also mentioned the severe damage caused to the Cuban people's food security by the US economic, commercial, and financial blockade, which has been reinforced in recent times.
Both parties exchanged on the next WFP Strategic Plan for Cuba 2021-2024, which is estimated to directly benefit over 1.5 million people and another 3.9 million indirectly.
For his part, Barreto thanked the Caribbean nation for its contribution to the WFP, and praised its technical cooperation, particularly in prevention, response, and risk management in the face of disasters caused by natural phenomena in Latin American and Caribbean countries.
Another topic addressed at the meeting was the impact of Covid-19 on Latin American and Caribbean countries, with its damage to human health and life, in addition to severe economic repercussions.