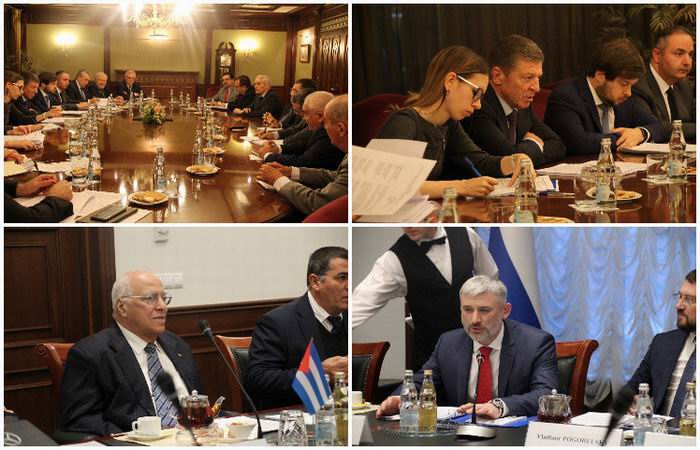 Jan 31 (Radio Rebelde) Cuba and Russia strengthened their economic cooperation and strategic partnership, after the vice president of the island's Council of Ministers, Ricardo Cabrisas, met with Russian authorities meeting in Moscow, reported Prensa Latina (PL).

Cabrisas held a meeting with the vice president of the Russian government, Dmitri Kozak, with whom he discussed strategic aspects of bilateral cooperation in various spheres, including energy.

According to Cabrisas, these strengthening of bilateral ties occur in a complex international situation for both nations, both politically and economically, alluding to the strengthening of the U.S. blockade against his country and Washington's unilateral sanctions against Moscow.

The Cuban Vice President highlighted the development of projects in the energy sector such as the construction of four generating blocks, to which are added projects for the modernization of equipment in this sphere.

For his part, Kozak declared that the dialogue was constructive on all directions of cooperation, at many levels and in various spheres, and also served to strengthen ties of collaboration, reported PL.

During the day, the Cuban vice-president and his delegation also met with Muromteplovoz's deputy general director, Evgueni Tretiakov, Sinara's general director, Viktor Lesh, and the president of the International Investment Bank's Board of Directors, Nikolai Kosov.

(ACN)