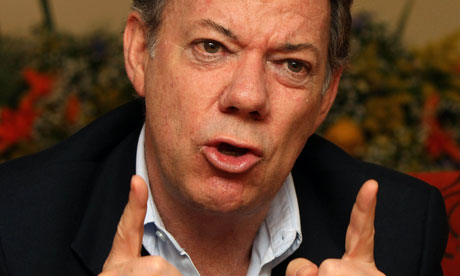 HAVANA, Cuba, Sep 24 (acn) Colombian President Juan Manuel Santos said that he hopes that the United States and Cuba may get to working relations that lead to the lifting of the US blockade of the island, which in his opinion has failed.
Santos made his statements during a speech at the Harvard Club in New York before entrepreneurs and professors, where he also referred to the improvement of bilateral relations between Bogota and Caracas by saying that despite political differences the well being of the region is what prevailed, international media outlets reported on Wednesday.
Santos also expressed his gratitude to the international community for its support of the peace process between his government and Colombian Revolutionary Armed Forces-People's Army, FARC-EP, underway in Havana, Cuba.
He referred to the growth of Colombian economy, which places the country on the first level in the region and added an eventual signing of a peace accord could contribute to such objective. Colombia needs an economic growth that helps meet social goals and implement public policies aimed at eradicating extreme poverty over the next 10 years, said the head of state.