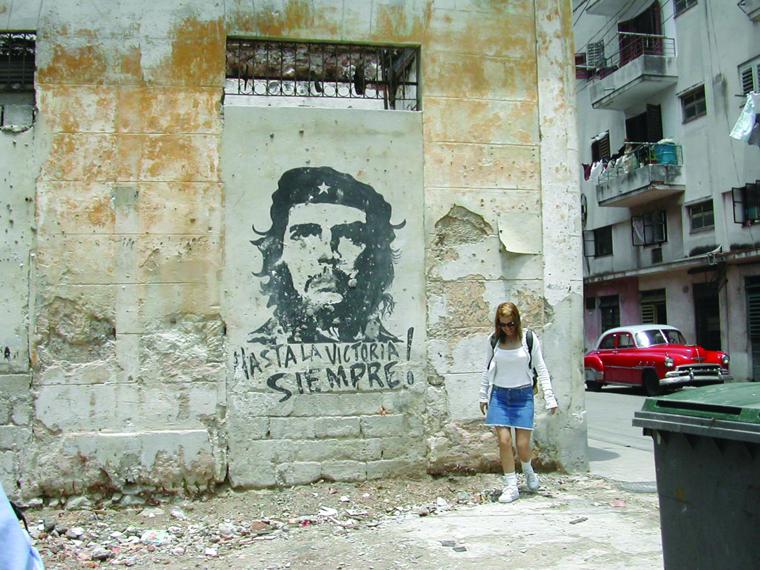 Just as Cuba is making almost daily headlines in the U.S., an Arizona community college plans to lead a group of Yumans on a visit to the much-storied island nation.
The trip through Central Arizona College is scheduled for March 13-21. John Prevost, a Spanish professor with the college, plans to lead the journey.
Prevost says that while relations between Cuba and the U.S. are warming, his program still needed to receive the U.S. government's official blessing for American citizens to legally visit the communist nation.
"Come see Cuba before it changes," the professor told the Yuma Sun. He said the tour will explore Cuban architecture and culture, with visits ranging from terraced coffee plantations to the top sights in capital city of Havana.
"We will have the opportunity to join Cubans in their social activities and sample aspects of Afro-Cuban culture, as expressed in their food, religion, dance and song."
Central Arizona College also offers trips this spring to a Spanish language school in Cuernavaca, Mexico. The ancient city south of Mexico City is known as the "City of Eternal Spring" due to its perfect weather and tropical flowers. Those trips are scheduled for March 1-9 and March 1-11. The latter will include a side trip to the colonial cities of Guanajuato and San Miguel de Allende.
Prevost began leading trips to Latin American nations more than 20 years ago. Central Arizona College's trips branched out to include groups from Yuma about six years ago.
For more information about the trips to Cuba or Mexico, Prevost can be reached by writing to [email protected] or calling 520-494-5386.
From staff reports, Yuma Sun
January 18, 2015