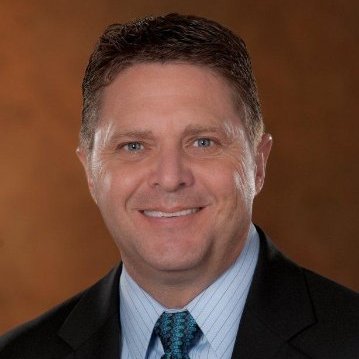 In an historic venture, 12 agency heads under the umbrella of the Child Welfare League of America are headed to Cuba at the end of September to learn how the child welfare needs have developed in the 50 years since the island was embargoed. The six day trip is a joint venture between the CWLA and The Coalition for Research To Practice, a non-profit organization devoted to informing public policy in social welfare based on multi-disciplinary scientific research. Among the contingent is Fort Worth's Todd Landry, chairman of the board of the CWLA and executive director of the Lena Pope, a Fort Worth organization devoted to creating hope, happiness, and success for children and families.
The trip, said Landry, came about because of the recent work toward normalization of relations with Cuba. "There was an opportunity for a delegation to go to Cuba with a focus on child welfare and childhood development, childhood learning, and children's well being," Landry told Fort Worth Weekly. It is an opportunity to both share information on our best child welfare practices and then to see how those practices have developed in Cuba during the decades since the embargo went into effect. So we'll be learning from them."
Among the particular issues that Landry, 53, says he'll be interested in is to see how the extended family affects the well-being of children. "Has that extended family model continued in Cuba during the past 50 years? And if it has, will that model change as the relations with Cuba normalize? I think that's an interesting issue."
Christine James-Brown, president and CEO of the CWLA and one of the key people who developed the idea of the trip–along with William Reay, president and CEO of The Coalition of Research to Practice–is very excited about the trip. "Cuba does not have a formal child welfare system," James-Brown said. "And because of that it has been supporting their children in the context of community. Now we know there is a good daycare system in Cuba, and a good health care system as well. So this is going to be a good shared learning experience where we can learn from Cuba and then come home and share what we've learned with the entire child welfare field here in the U.S.
James-Brown pointed out that prior to 1920, there was no formal child welfare system in the United States, "and what's intriguing to us is to jump back to see what we can learn, what we can rediscover about how things were in those days. And we'll have a chance to see that in Cuba. We want to learn from them. And then we want to share as well, both our successes and failures with a formal child welfare system.
The contingent of 12 child care advocates, who come from both the practice and academic ide of the issue, will arrive in Cuba on September 27 and return home Oct. 3. Todd Landry will be blogging about his day-to-day experiences on the CWLA blog during the trip. "This is a wonderful opportunity," he said. "I'm looking forward to learning how things are done in Cuba and then looking forward to sharing that information when I return."
By Peter Gorman, Fort Worth Weekly
September 2, 2015