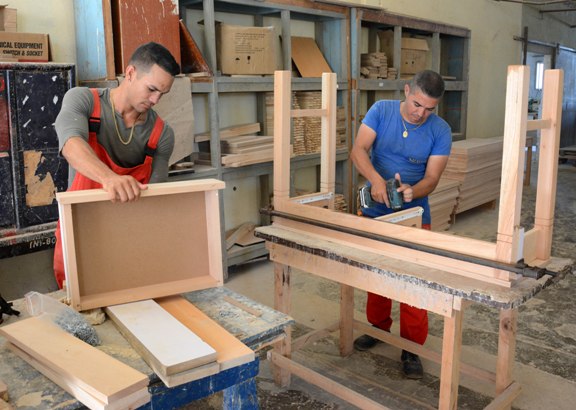 Camagüey, July 18. – With the purpose of renewing their equipment and to improve working conditions, the Business Unit of Furniture (MADUC) of the province of Camagüey, will benefit from November to come with a technology investment amounting to almost 900 thousand dollars.
Semi-automatic machines from China and European countries will be installed in the workshop 103 of that entity, that account in the territory with two other installations, which with the planned unification will also be favored with the installation of a centralized system for dust extraction.
Elpidio Nordelo Basulto, director of MADUC, told the ACN that the greater part of the technology running in their productive units in exploitation of 20 to 40 years, although in the area of upholstery Singer sewing machines dating back to 1940.
The productions of the furniture industry in Camagüey are made from wood and panels, both processes may be carried out simultaneously with the new investment to have a same area of work, the Board of Directors, at the same time indicated the creation of new paint booths that will be added to the already existing.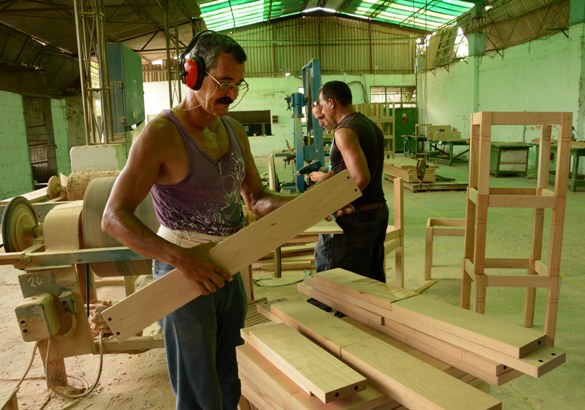 In the last five years, MADUC met all of its economic indicators, a trend that continued at the end of the first half of the current calendar with your plan of total sales to 60 %, a result that is reversed in the wage increase of its employees who earn an average salary of 1054 pesos.
With three decades of work in that industry, Maritza Fon Grimón, one of the five women working directly in the production, commented to this agency your joy by the labor.