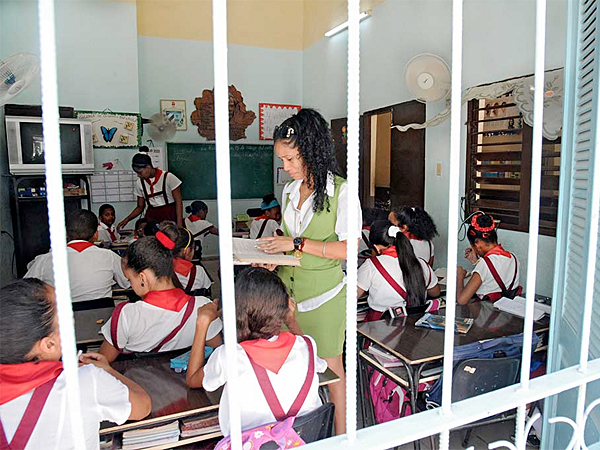 Crossing through Habana Vieja on Monday after closing our account with our translator, Inquirer staff photographer Clem Murray and I came upon Escuela Jose Marti, a primary school in the heart of the old city, and one of those scenes that makes Cuba so intriguing.
What we saw was a small classroom, open to a busy pedestrian lane except for the ornamental iron bars that made up the classroom's back wall. Seated at desks, with their backs to the street noise, feeling the breeze blow in, were 25 fifth graders. They stayed focused on their English lesson even as the parade of shoppers on hectic Obispo Street passed by close enough to reach out and touch.
What an amazing display of concentration by 10-year-olds, I thought, and another example of Cuba's contradictions: In a country with one of the world's highest rates of literacy, and a city of two million people, this school in the center of town seemed to lack a quieter place to teach.
By Michael Matza, The Inquirer, philly.com
May 18, 2015