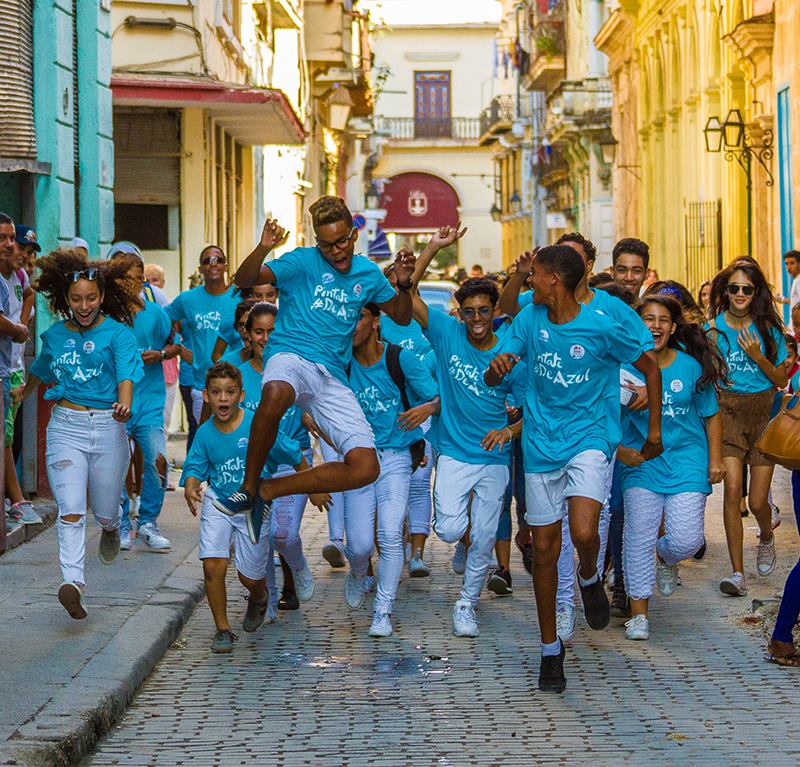 Feb 9 (Radio Rebelde) Being a teenager means a challenge before the dichotomy that supposes not identifying as a child or as an adult. Facing the whirl of proper emotions of this period, the a+ Teenager Spaces center proposes a portfolio of activities for the youngest people of the Cuban capital.

As part of a collaboration project between the United Nations Children's Fund (UNICEF) and the Havana City Historian's Office, the institution arrives to mark a before and after in the work with the pubes at a country level.

Sheyla Alfonso Rabelo, coordinator of the project, talks to us about how the idea of founding a project as the a+ Teenager Spaces center emerges.

After a long experimentation process on the basis of the principal worries of its audience goal, today the center maintain a wide program of activities which cover counseling services, cultural and recreational events and artistic creation workshops. These latest, when saying of Yoylán Cabrales Gómez, coordinator of the technical area, they constitute "the main idea of the project".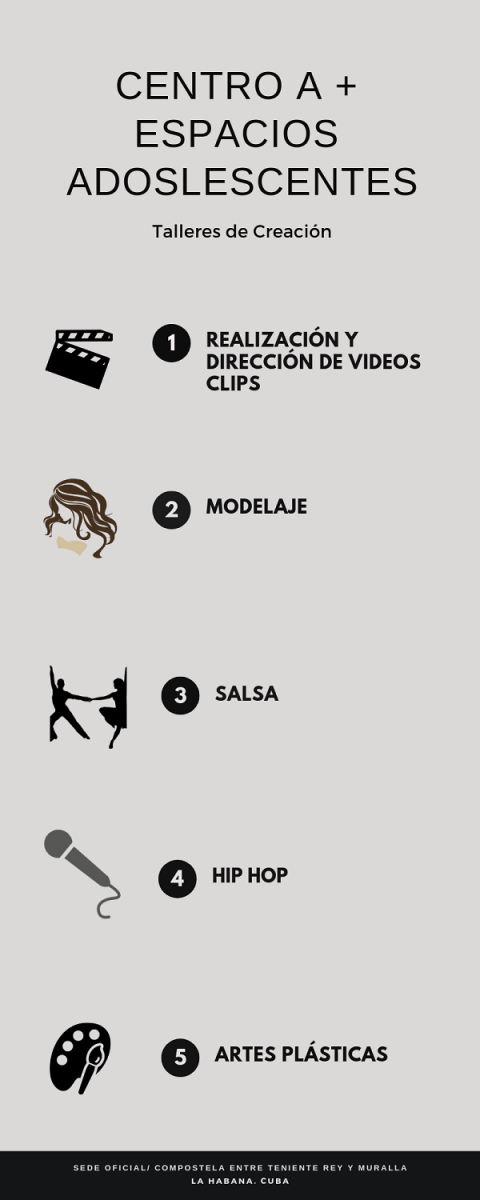 Beyond all of the offered dynamics, a+, as it is also known, tries to reinvent itself over and over again with the aim of creating an space, unique in its kind in Cuba, where the teenagers can acquire knowledges, learn different labors or trades and at the same time, enjoy through the role of principal figure.

In spite of the obtained advances, Lisset Ametller, director of the center assured to Tribuna de la Habana newspaper:

We have a lot of things to do in order to achieve that they feel the owners of the spaces. Sometimes, even, they show themselves a little frightened, because they are not get used to have prominence and autonomy, above all in a cultural center. It is not habitual, but it does not mean that it is impossible.