Thanks to Venezuelan President Nicolas Maduro, a program launched to return migrants subjected to mistreatment from the countries that initially took them in, will see an influx arrive in the country this Saturday.
Dec 29 (teleSUR) A total of 600 Venezuelans will arrive in Venezuela this Saturday, December 29, from Ecuador and Peru, thanks to a special working day of the Plan Vuelta a la Patria (Return to the Homeland Plan), launched and sponsored by President Nicolás Maduro's government.
RELATED:
600 Venezuelans Return Home Thanks to Maduro's Patria Plan
Of those returning, 300 come from Peru and 300 from Ecuador, in a special effort to reunite families before the end of year celebrations.
Citizens who return to Venezuela do so with the support of the Return to the Motherland Plan, a program established to bring back those migrants who have been subject to mistreatment, or xenophobia in the countries they went to in search of work. Venezuelans using the Plan are returning from Brasil, Peru, Ecuador, Colombia, Dominican Republic, Argentina, Chile and Panama.View image on Twitter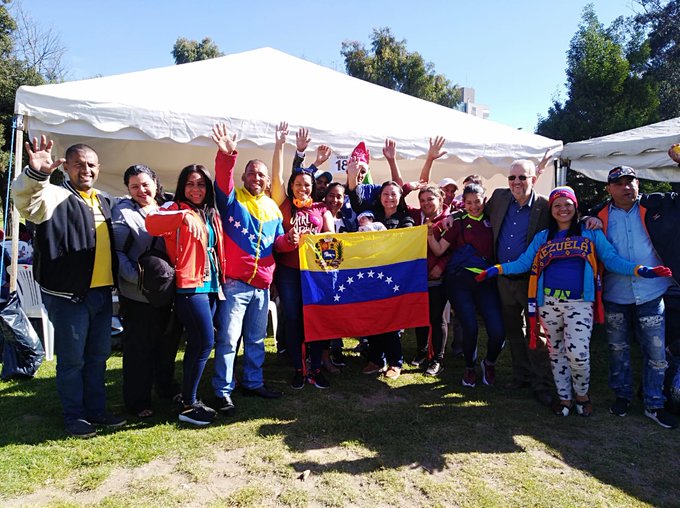 En el marco del #PlanVueltaALaPatria 300 venezolanos provenientes de Ecuador y 300 de Perú retornaran este #29Dic para reencontrarse con sus familias. El Pdte.@NicolasMaduro y la Revolución Bolivariana trabajan por una Venezuela humana, unida y de Paz. ¡Bienvenidos a la Patria!956:26 AM – Dec 29, 2018317 people are talking about thisTwitter Ads info and privacy"Within the framework of #PlanVueltaALaPatria 300 Venezuelans from Ecuador and 300 from Peru will return this # 29Dic to meet their families again. President Nicolas Maduro and the Bolivarian Revolution work for a human, united and peaceful Venezuela. Welcome to the Homeland!"
In just under four months, 11,900 Venezuelans have returned to their homes. Almost 70 percent of those who returned have traveled by land and 30 percent through flights organized by the Venezuelan Government. In addition, the plan includes not only the logistics operations for the return but the insertion in the system of social protection that the Bolivarian Government carries out.
This program that is being promoted by President Nicolas Maduro tries to help Venezuelans who migrated out of their country voluntarily, and now wish to return, with the premise of studying, working and contributing to the economic prosperity of Venezuela.
Many of those who left Venezuela were pushed by an international campaign of media manipulation against their homeland, believing that outside of Venezuela they would find better conditions. Several have denounced the suffering of discrimination, xenophobia, labor mistreatment and lack of opportunities in the nations they arrived in.
Tags